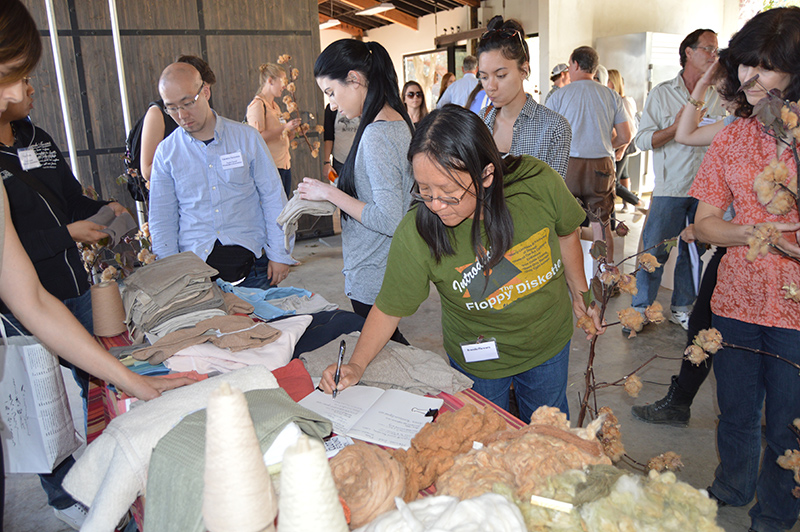 Cotton Tour
Cotton is the most popular natural fiber. It's in the clothes we wear, and the beds we sleep in; it's in the food we eat; it's in our soaps and cosmetics and even used in animal feed. Yet, few people know how or where cotton is grown, what the fiber looks like in the field or how cotton is transformed from field to fiber and final products.

Each fall the Sustainable Cotton Project offers a Cotton Farm Tour through the San Joaquin Valley to gain a behind-the-scenes look at the many sides of cotton production. Tour attendance enables participants to meet the farmers and scientists, see cotton being harvested and ginned and learn about the practices of Cleaner Cotton™.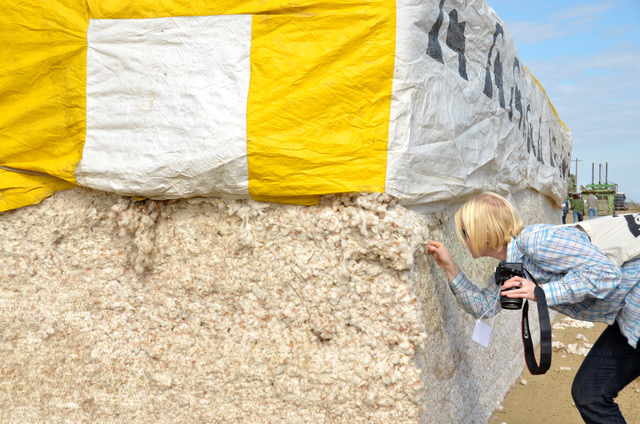 SCP tours bring industry executives in direct contact with activists, policy makers, and members of the public, students, farmers, scientists and even local doctors to foster conversations. This in person experience breaks through the polarized rhetoric of activists and prevalent brand marketing, and provides science-based information so people understand the challenges of cotton production in California and work together with farmers to enable change.

You'll walk through a cotton field, observe machine harvesting, hear directly from farmers what it takes to grow Cleaner Cotton™, tour a cotton gin, and take home samples of cotton fiber. Throughout the day, leading industry experts and professionals will present an inside perspective about the many facets of Cleaner Cotton™ cultivation, such as the use of beneficial insects, and habitats, trap crops, water use, cover crops, regenerative methods in a mechanical cotton system, and the current state of the market for Cleaner Cotton™ fiber.
Whether you work in the textile industry, are a member of the public, an educator, student or designer, join us on our next tour to see how the fiber is grown and made ready for its use in the market.

Everyone, who ever attended one of SCP's farm tours, cites it as a memorable and life changing experience.

Contact us for more information.